P3284
Adjustable Height Floor Locks
Adjustable height foot pads that works on carts with caster heights between 4" and 10".
Provides uniform locking and safety unlocking force for better economic operation.
Uniform locking keeps the unit working properly as spring and pads wear over time. Features a bright zinc plated finish with heavy-duty cast steel construction. Bottom pad includes suction cups for extra grip. Height is adjustable by turning the bottom pad. FOB Shipping Point.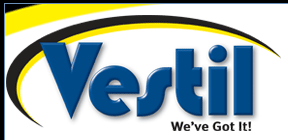 Most standard items by Vestil Manufacturing, are in stock and ready for immediate shipment.
Custom orders are our specialty and fabrication services are available on most items.
Call 800-757-1064 for pricing, availability and quantity discounts.
Prices and Availability Subject to Change
ADJUSTABLE HEIGHT FLOOR LOCK
Product No.
Extended
Height
Retracted
Height
Use w/
Caster Size
Wt. (lbs.)
Price Each
Quantity
HFL-ADJ-46
6-1/4 to 8"
5-1/2 x 7-1/4"
4-6"
7

List Price:

$43.32


TODAY: $38.99

HFL-ADJ-810
8-1/4 to 11-1/2"
6-1/4 to 9-1/2"
6-8"
8

List Price:

$46.32


TODAY: $41.69
Thank you! Your request
has been submitted.
FREE SHIPPING
Thank you! Your request
has been submitted.
FREE SHIPPING