P1214
AUTO-HITE CARTS
Click image to enlarge
Raises or lowers as materials are removed or added to the platform keeping material at ergonomic work height.
Utilize tension springs which can be adjusted in order to fit each particular application.
Increases efficiency while reducing potentially harmful bending and twisting motions. Features springs with adjustable tension allow user to conveniently "fine tune" to fit the application. Removable handle is bolted on. Rugged heavy duty construction. Rolls on 5 x 2" polyurethane casters -- 2 rigid and 2 swivel with brake. FOB Shipping Point.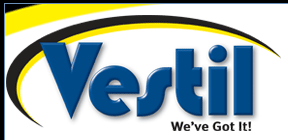 Most standard items by Vestil Manufacturing, are in stock and ready for immediate shipment.
Custom orders are our specialty and fabrication services are available on most items.
Call 800-757-1064 for pricing, availability and quantity discounts.
Click here to see more Scissor Lift!
Prices and Availability Subject to Change
AUTO-HITE CARTS
Product No.
Cap. (lbs.)
Platform W x L
Service Range
Overall Size
W x L x H
Wt. (lbs.)
Price Ea.
Quantity
HSCSC-500-2040
500
20 x 40"
14 - 34"
20 x 49-1/8 x 38"
300

List Price:

$1428.84


TODAY: $1285.96

HSCSC-500-4242
500
42 x 42"
14 - 34"
42 x 48 x 38"
413

List Price:

$1669.73


TODAY: $1502.76

HSCSC-1000-4242
1000
42 x 42"
14 - 34"
42 x 48 x 38"
404

List Price:

$1697.22


TODAY: $1527.50

HSCSC-1000-4848
1000
48 x 48"
14 - 34"
48 x 48 x 38"
435

List Price:

$2271.50


TODAY: $2044.35

HSCSC-2000-4848
2000
48 x 48"
14 - 34"
48 x 51-1/2 x 37-11/16"
497

List Price:

$2904.17


TODAY: $2613.75