P2069
CONVEYOR WITH RETRACTABLE STOPS
Job specific conveyor sections for easier material transfers.
Provides smooth easy flow.
Recommended for hydraulic elevating carts and post tables. Comes standard with retractable stops at both ends of conveyors. Handles loads up to 800 lbs. Roller spacing on 3" centers. Platform size 18"W. x 32"L. Attachable to many hydraulic carts. Lift cart sold separately. Custom sizes available. FOB Shipping Point.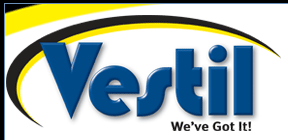 Most standard items by Vestil Manufacturing, are in stock and ready for immediate shipment.
Custom orders are our specialty and fabrication services are available on most items.
Call 800-757-1064 for pricing, availability and quantity discounts.
Prices and Availability Subject to Change
CONVEYOR WITH RETRACTABLE STOPS
Product No.
Wt. (lbs.)
Price Ea.
Quantity
HCONV-1832
63

List Price:

$254.18


TODAY: $228.76
Thank you! Your request
has been submitted.
FREE SHIPPING
Thank you! Your request
has been submitted.
FREE SHIPPING