P1246
CARGO BARS
Click image to enlarge
Keep truck contents in place -- eliminate damaged goods.
Simple mechanical lock, won't vibrate loose.
When trucks move, keep trailer contents securely in place with these easy to use Cargo Bars. All steel 1-1/2" sq. 14 ga. tubular construction won't bend or give. 4" sq. steel end plates on HCL-16, HCL-17, HCL-18 and HCBH-32. 4 x 2-3/8" end plates on HCB-7, HCB-7-R and HCB-7-S. End plates feature rubber pads for positive gripping action. Fits between trailer walls. Two piece model may be stored in cab. FOB Shipping Point.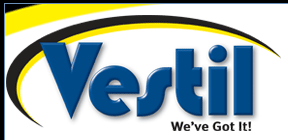 Most standard items by Vestil Manufacturing, are in stock and ready for immediate shipment.
Custom orders are our specialty and fabrication services are available on most items.
Call 800-757-1064 for pricing, availability and quantity discounts.
Click here to see more Loading Dock Equipment!
Prices and Availability Subject to Change
CARGO BARS
Product No.
Style
Description
Range
Wt. (lbs.)
Price Ea.
Quantity
HCB-5
C
1 piece aluminum (round tube)
88" to 103"
8

List Price:

$49.78


TODAY: $44.80

HCB-7
C
1 piece aluminum (round tube)
89" to 104"
9

List Price:

$50.78


TODAY: $45.70

HCB-7-R
C
1 piece aluminum ratchet (round tube)
89" to 103"
10

List Price:

$57.56


TODAY: $51.80

HCB-7-S
C
1 piece steel (round tube)
88-1/2"-103"
12

List Price:

$48.32


TODAY: $43.49

HCL-15
B
1 piece steel
87" to 119"
15

List Price:

$48.50


TODAY: $43.65

HCL-16
B
1 piece steel galvanized
87" to 119"
15

List Price:

$51.78


TODAY: $46.60

HCL-17
D
2 piece steel folding galvanized
88" to 116"
17

List Price:

$54.24


TODAY: $48.82

HCL-18
D
2 piece steel galvanized (telescopic)
90-3/8" to 139-9/16"
24

List Price:

$74.17


TODAY: $66.75

HCBH-32
A
1 piece steel w/full hoops
87" to 116"
28

List Price:

$95.91


TODAY: $86.32

HCH-7
E
Galvaninzed hoops for CB series only (pair)
30-1/2" W. x 23-1/8" H.
16

List Price:

$41.13


TODAY: $37.02

HCH-3
E
Galvanized hoops for CL series (pair)
31" W. x 24-1/2" H.
15

List Price:

$46.96


TODAY: $42.26