P56225
DOCKLEVELER INSULATION BLANKET
Click image to enlarge DOCKLEVELER INSULATION BLANKET
Using the Insulation Blanket will improve heating efficiency and will save energy. They will pay for themselves many times over by controlling heat loss. The Insulation Blanket is water and mildew resistant. Aluminum extrusion and anchors are provided. Hangers to attach to the door for storing the blanket are standard. A DVD or Video is available-contact us. FOB Shipping Point.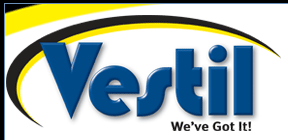 Most standard items by Vestil Manufacturing, are in stock and ready for immediate shipment.
Custom orders are our specialty and fabrication services are available on most items.
Call 800-757-1064 for pricing, availability and quantity discounts.
Prices and Availability Subject to Change
DOCKLEVELER INSULATION BLANKET
Product No.
Size W x L
Wt. (lbs.)
Price Ea.
Quantity
HDIB-96
90" x 96"
17

List Price:

$88.00


TODAY: $79.20
Thank you! Your request
has been submitted.
FREE SHIPPING
Thank you! Your request
has been submitted.
FREE SHIPPING