P1243
TRAILER STABILIZING JACK
Click image to enlarge
Prevents up-ending semi-trailers when they are not connected to tractor during loading and unloading operations.
Also used to level trailers parked on sloped ground and to prevent landing gear from sinking into a soft surface. Features high-strength steel construction. Flush-type zerk fitting for lubricating. ACME screw. Meets OSHA regulations when used with wheel chocks. Includes reflective collar for visibility at night. Powder coat safety Yellow finish. FOB Shipping Point.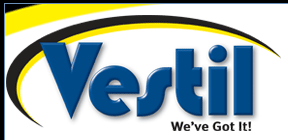 Most standard items by Vestil Manufacturing, are in stock and ready for immediate shipment.
Custom orders are our specialty and fabrication services are available on most items.
Call 800-757-1064 for pricing, availability and quantity discounts.
Click here to see more Loading Dock Equipment!
Prices and Availability Subject to Change
TRAILER STABILIZING JACK
Product No.
Ltr. No.
Description
Static Cap. (lbs.)
Lifiting Cap. (lbs.)
Service Range
Wheel Description
Wt. (lbs.)
Price Ea.
Quantity
HBFSJ-2748
A
Big Foot Jack
100000
40000
39-1/2 to 51"
10" Hard Rubber
162

List Price:

$440.08


TODAY: $396.07

HLO-J-BEAM
B
Ratchet Beam
100000
40000
40 to 51"
10 x 2" Hard Rubber
182

List Price:

$460.10


TODAY: $414.09

HCJ-BEAM-SN
C
Hand Crank
100000
50000
41 to 55"
16" Solid Foam
238

List Price:

$802.26


TODAY: $722.03

HCJ-BEAM-PN
C
Hand Crank
100000
50000
41 to 55"
16" Fully Pneumatic
221

List Price:

$761.12


TODAY: $685.01

HLO-J
D
Ratchet
100000
40000
39 to 51"
10" Hard Rubber
137

List Price:

$310.58


TODAY: $279.52

HHI-J
E
Ratchet
100000
40000
45 to 57"
10" Hard Rubber
141

List Price:

$320.05


TODAY: $288.05

HSP-TOP
F
Spin Top
100000
40000
39-1/2 to 51"
10" Hard Rubber
129

List Price:

$274.73


TODAY: $247.26

HSP-TOP-R
G
Ratchet
100000
40000
39 to 51"
10" Hard Rubber
138

List Price:

$310.58


TODAY: $279.52

HSJ-35
H
Economy
50000
5000
44 to 51"
N/A
39/UPS

List Price:

$120.03


TODAY: $108.03