P1278
WHEEL RISERS
Click image to enlarge
Extra strong risers compensate for dock height differences.
Raises truck bed to dock height to handle fork lift and pallet truck loading and unloading operations.
Available in steel or aluminum. Contact factory for additional sizes. FOB Shipping Point.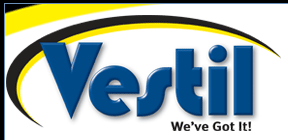 Most standard items by Vestil Manufacturing, are in stock and ready for immediate shipment.
Custom orders are our specialty and fabrication services are available on most items.
Call 800-757-1064 for pricing, availability and quantity discounts.
Click here to see more Loading Dock Equipment!
Prices and Availability Subject to Change
WHEEL RISERS
Product No.
Description
Width
Height
Length
Level
Wt. (lbs.) Ea.
Price Ea.
Quantity
HATWR-18-6-48
Aluminum - 15,000 lb. capacity each
18"
6"
48"
30"
41

List Price:

$440.26


TODAY: $396.23

HATWR-18-6-60
Aluminum - 15,000 lb. capacity each
18"
6"
60"
42"
87

List Price:

$531.71


TODAY: $478.54

HATWR-18-8-60
Aluminum - 15,000 lb. capacity each
18"
8"
60"
36"
98

List Price:

$560.65


TODAY: $504.58

HATWR-18-8-108
Aluminum - 15,000 lb. capacity each
18"
8"
108"
84"
148

List Price:

$960.78


TODAY: $864.70

HATWR-18-10-60
Aluminum - 15,000 lb. capacity each
18"
10"
60"
30"
108

List Price:

$606.33


TODAY: $545.70

HATWR-18-10-114
Aluminum - 15,000 lb. capacity each
18"
10"
114"
84"
175

List Price:

$1095.09


TODAY: $985.58

HATWR-18-12-72
Aluminum - 15,000 lb. capacity each
18"
12"
72"
36"
131

List Price:

$766.77


TODAY: $690.09

HATWR-18-12-120
Aluminum - 15,000 lb. capacity each
18"
12"
120"
84"
208

List Price:

$1259.35


TODAY: $1133.41

HATWR-24-6-48
Aluminum - 15,000 lb. capacity each
24"
6"
48"
30"
59

List Price:

$512.06


TODAY: $460.85

HATWR-24-6-60
Aluminum - 15,000 lb. capacity each
24"
6"
60"
42"
110

List Price:

$635.27


TODAY: $571.74

HATWR-24-8-60
Aluminum - 15,000 lb. capacity each
24"
8"
60"
36"
122

List Price:

$699.61


TODAY: $629.65

HATWR-24-8-108
Aluminum - 15,000 lb. capacity each
24"
8"
108"
84"
194

List Price:

$1113.75


TODAY: $1002.38

HATWR-24-10-60
Aluminum - 15,000 lb. capacity each
24"
10"
60"
30"
133

List Price:

$711.80


TODAY: $640.62

HATWR-24-10-114
Aluminum - 15,000 lb. capacity each
24"
10"
114"
84"
229

List Price:

$1262.99


TODAY: $1136.69

HATWR-24-12-72
Aluminum - 15,000 lb. capacity each
24"
12"
72"
36"
169

List Price:

$905.81


TODAY: $815.23

HATWR-24-12-120
Aluminum - 15,000 lb. capacity each
24"
12"
120"
84"
270

List Price:

$1403.95


TODAY: $1263.56

HSWR-18-6-48
Steel - 20,000 lb. capacity each
18"
6-1/4"
48"
24"
233

List Price:

$381.75


TODAY: $343.57

HSWR-18-6-72
Steel - 20,000 lb. capacity each
18"
6-1/4"
72"
48"
261

List Price:

$502.14


TODAY: $451.93

HSWR-18-8-60
Steel - 20,000 lb. capacity each
18"
8-1/4"
60"
28"
324

List Price:

$470.38


TODAY: $423.34

HSWR-18-8-96
Steel - 20,000 lb. capacity each
18"
8-1/4"
96"
64"
445

List Price:

$649.83


TODAY: $584.85

HSWR-18-10-72
Steel - 20,000 lb. capacity each
18"
10-1/4"
72"
32"
300

List Price:

$544.36


TODAY: $489.92

HSWR-18-10-96
Steel - 20,000 lb. capacity each
18"
10-1/4"
96"
56"
392

List Price:

$689.51


TODAY: $620.56

HSWR-18-12-84
Steel - 20,000 lb. capacity each
18"
12-1/4"
84"
36"
425

List Price:

$623.44


TODAY: $561.10

HSWR-18-12-108
Steel - 20,000 lb. capacity each
18"
12-1/4"
108"
60"
503

List Price:

$815.45


TODAY: $733.90

HSWR-24-6-48
Steel - 20,000 lb. capacity each
24"
6-1/4"
48"
24"
218

List Price:

$408.50


TODAY: $367.65

HSWR-24-6-72
Steel - 20,000 lb. capacity each
24"
6-1/4"
72"
48"
569

List Price:

$550.00


TODAY: $495.00

HSWR-24-8-60
Steel - 20,000 lb. capacity each
24"
8-1/4"
60"
28"
271

List Price:

$513.88


TODAY: $462.49

HSWR-24-8-96
Steel - 20,000 lb. capacity each
24"
8-1/4"
96"
64"
416

List Price:

$720.99


TODAY: $648.89

HSWR-24-10-72
Steel - 20,000 lb. capacity each
24"
10-1/4"
72"
32"
361

List Price:

$615.43


TODAY: $553.89

HSWR-24-10-96
Steel - 20,000 lb. capacity each
24"
10-1/4"
96"
56"
486

List Price:

$782.78


TODAY: $704.50

HSWR-24-12-84
Steel - 20,000 lb. capacity each
24"
12-1/4"
84"
36"
499

List Price:

$715.08


TODAY: $643.57

HSWR-24-12-108
Steel - 20,000 lb. capacity each
24"
12-1/4"
108"
60"
581

List Price:

$901.08


TODAY: $810.97
WHEELS FOR ALUMINUM WHEEL RISER
Product No.
Price Ea.
Quantity
HATWR-WL

List Price:

$57.24


TODAY: $51.52