P854
55 Gallon Drum Crusher Compactors
Click image to enlarge
Will crush an empty 55 gallon steel drum from full size down to approx. 6"H.
Automatically resets itself in less than 25 seconds.
Crushing platen has a spike that pierces the lid of a closed head drum to relieve pressure. Crushing features may also be used with smaller drums. Compacting feature may be used for compacting contents of 55 gallon drums only. Compacting platen is 21" dia. Three position switch controls "Crush-Off Compact" selections. Tools are not required to remove easy in-out crush platen.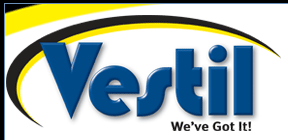 Most standard items by Vestil Manufacturing, are in stock and ready for immediate shipment.
Custom orders are our specialty and fabrication services are available on most items.
Call 800-757-1064 for pricing, availability and quantity discounts.
Click here to see more Drum Lifters & Drum Handling!
Prices and Availability Subject to Change
HYDRAULIC DRUM CRUSHER/COMPACTOR
Product No.
Description
Overall W x L x H
Wt. (lbs.)
Price Ea.
Quantity
HHDC-905-IDC
Drum Crusher/Compactor
38-3/16 x 36-15/16 x 89-5/16"
1388

List Price:

$10540.79


TODAY: $9486.71

HHDC-DPN
Aluminum Drip Pan
30 x 20 x 3"
10

List Price:

$170.93


TODAY: $153.84