P2317
VARIABLE HEIGHT PAIL DISPENSER
Click image to enlarge
Variable height dumper provides 24 angle setting for dispensing.
For use with 5 gallon plastic or steel pails.
Dispensing at any height between 1" and 52" while standing or kneeling. Sturdy 200 lb. capacity. Rolls on 6" x 2" M.O.R. wheels with tilt back "hand truck" design. Can go virtually anywhere. Pour height 1"; raised height 52". Cradle height lowered 6"; raised 58". FOB Shipping Point.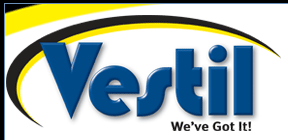 Most standard items by Vestil Manufacturing, are in stock and ready for immediate shipment.
Custom orders are our specialty and fabrication services are available on most items.
Call 800-757-1064 for pricing, availability and quantity discounts.
Click here to see more Drum Lifters & Drum Handling!
Prices and Availability Subject to Change
VARIABLE HEIGHT PAIL DISPENSER
Product No.
Wt. (lbs.)
Price Ea.
Quantity
HLLW-PAILD-200
131

List Price:

$699.78


TODAY: $629.80