P134504
FOLD DOWN WORK PLATFORM
Quality workmanship combined with solid construction features. Features 4"H. kickplate and 4-way safety treadplate platform.
This sturdy work platform is designed for safety. Rugged steel construction delivers dependable service. 38"H. handrail with 23-1/2" mid rail. Includes 60"H. expanded metal back. Usable fork pockets are 7 3/4" W x 3 3/8" H. in rear and 7 3/4" W. x 1 7/8" H. in front. Has safety restraint. Tine lock standard. FOB Shipping Point.
See
Related Items
tab for available accessories, other work platforms, and safety harness.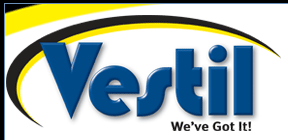 Most standard items by Vestil Manufacturing, are in stock and ready for immediate shipment.
Custom orders are our specialty and fabrication services are available on most items.
Call 800-757-1064 for pricing, availability and quantity discounts.
Prices and Availability Subject to Change
FOLD DOWN WORK PLATFORM
Product No.
Cap. (lbs.)
Platform Size
W x L
Expanded
Metal Back
Handrail Height
Wt. (lbs.)
Price Ea.
Quantity
HWP-3737-FD
600
37" X 37"
60"
38"H. w/ 23-1/2" midrail
227

List Price:

$1024.00


TODAY: $921.60
Thank you! Your request
has been submitted.
FREE SHIPPING
Thank you! Your request
has been submitted.
FREE SHIPPING