P1587
WHEEL NOSE PALLET TRUCK
Designed to position pallets or skids closely in a row.
Fork end is set back from the front rollers allowing for one pallet pick up at a time.
Features a rubber grip handle with a 3 handle position for easy operation and maneuvering. Heavy-duty rated at 5000 lbs. and has a service range from 3-1/2" to 8". Includes 2 articulating steering wheels and 2 front load rollers. Spring loaded loop handle automatically returns to vertical postion when not in use. Red in color. FOB Shipping Point.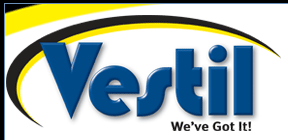 Most standard items by Vestil Manufacturing, are in stock and ready for immediate shipment.
Custom orders are our specialty and fabrication services are available on most items.
Call 800-757-1064 for pricing, availability and quantity discounts.
Prices and Availability Subject to Change
WHEEL NOSE PALLET TRUCKS
Product No.
Size
W x L
Wt. (lbs.)
Price Ea.
Quantity
HPM5-2038-WN
20 x 38"
240

List Price:

$417.11


TODAY: $375.40

HPM5-2738-WN
27 x 38"
258

List Price:

$509.27


TODAY: $458.34
Thank you! Your request
has been submitted.
FREE SHIPPING
Thank you! Your request
has been submitted.
FREE SHIPPING