P2060
SEMI-AUTOMATIC STRAPPING MACHINES
Minimize packaging time - secure contents.
Stainless steel surface - portable for convenience.
Dispenses, tightens and seals economical polypropylene strapping around packages or bundles greater than 3". Automatically tensions strap and joins the ends with a secure heat weld. Motor automatically switches off when not in use. As the strap is inserted, the motor automatically restarts. Wall plug standard. 115 V single phase 15 amp. Overall size 22.5 x 35 x 29" FOB Shipping Point.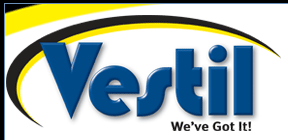 Most standard items by Vestil Manufacturing, are in stock and ready for immediate shipment.
Custom orders are our specialty and fabrication services are available on most items.
Call 800-757-1064 for pricing, availability and quantity discounts.
Prices and Availability Subject to Change
SEMI-AUTOMATIC STRAPPING MACHINES
Product No.
Wt. (lbs.)
Price Ea.
Quantity
HS-2001
300

List Price:

$1500.53


TODAY: $1350.48
Thank you! Your request
has been submitted.
FREE SHIPPING
Thank you! Your request
has been submitted.
FREE SHIPPING