P1231
HYDRAULIC ELEVATING CART
Click image to enlarge
For all your transporting, lifting and positioning jobs.
Doubles as an adjustable work station table.
A super rugged mobile hydraulic cart for industrial use. Manually operated foot pedal pump. Durable, precisely engineered hydraulic cylinders. Easy mobility on four 5" x 2" polyurethane on steel (2 rigid, 2 swivel) casters. Standard with a Chrome Plated Platform except HCART-2000. Models with suffix TS feature two speed foot pumps. FOB Shipping Point.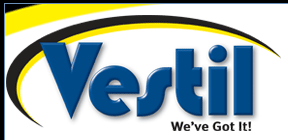 Most standard items by Vestil Manufacturing, are in stock and ready for immediate shipment.
Custom orders are our specialty and fabrication services are available on most items.
Call 800-757-1064 for pricing, availability and quantity discounts.
Click here to see more Scissor Lift!
Prices and Availability Subject to Change
HYDRAULIC ELEVATING CART
Product No.
Ltr. No.
Description
Platform Size
W x L
Cap. (lbs.)
Service Range
Foot Pump Speed
Wt. (lbs.)
Price Ea.
Quantity
HCART-400
A
Single Scissor
17-1/2 x 27-1/2"
400
8-3/4" to 29"
Single
134

List Price:

$407.11


TODAY: $366.40

HCART-750-TS
E
Single Scissor
19-3/4 x 32"
750
15-1/2" to 35-1/2"
Two
230

List Price:

$674.54


TODAY: $607.09

HCART-800-D-TS
B
Double Scissor
20 x 35-1/2"
800
15-1/2" to 50-3/4"
Two
275

List Price:

$886.79


TODAY: $798.11

HCART-1000-TS
E
Single Scissor
19-3/4" x 32"
1000
15-1/2" to 35-1/2"
Two
221

List Price:

$734.64


TODAY: $661.18

HCART-1000-LD
-
Single Scissor
31-1/2 x 63"
1000
15" to 36"
Two
349

List Price:

$867.42


TODAY: $780.68

HCART-1500-D-TS
B
Double Scissor
24 x 47-1/2"
1500
19" to 68"
Two
543

List Price:

$1257.04


TODAY: $1131.34

HCART-1750
C
Single Scissor
20 x 39-1/2"
1750
16" to 39"
Single
272

List Price:

$1134.86


TODAY: $1021.37

HCART-2000
D
Single Scissor
20 x 40"
2000
15" to 39"
Two
336

List Price:

$1908.10


TODAY: $1717.29