P859
DRUM DEHEADER
Click image to enlarge
Easily converts drums into storage containers.
Built for rugged and dependable work.
Standard Drum Deheader...can be adjusted to open steel drums with different thicknesses. Cutting edge of the blade is angled for maximum penetration and provides a full 3" cut with each stroke, flattening the cut edge so there is no sharp or jagged projections. Express-Open Drum Deheader...quickly remove the head of a steel drum in less than 30 seconds! Comfortable handle configuration allows for maximum operator comfort. Inside cutting blade does not leave a sharp edge on drum. FOB Shipping Point.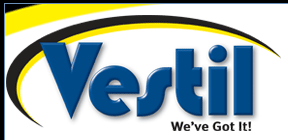 Most standard items by Vestil Manufacturing, are in stock and ready for immediate shipment.
Custom orders are our specialty and fabrication services are available on most items.
Call 800-757-1064 for pricing, availability and quantity discounts.
Prices and Availability Subject to Change
DRUM DEHEADER
Product No.
Description
Wt. (lbs.)
Price Ea.
Quantity
HDD-9
Standard Drum Deheader
7

List Price:

$64.79


TODAY: $58.31

HDDB-1
Replacement Blade for HDD-9
2

List Price:

$16.65


TODAY: $14.98

HD-HEAD-1
Express-Open Drum Deheader
4

List Price:

$115.48


TODAY: $103.93

HD-HEAD-B
Replacement Blade for HD-HEAD-B
1

List Price:

$17.56


TODAY: $15.80
Thank you! Your request
has been submitted.
FREE SHIPPING
Thank you! Your request
has been submitted.
FREE SHIPPING