P2279
VESTIL MANUAL CHAIN HOIST
Click image to enlarge Vestil Chain Hoist
Maximum convenience with minumum maintenance.
Features enclosed double ratchet pawls with self-adjusting disc brake.
Superior safety factory rated 4 times capacity. Very low headroom. Tested at 150% rated capacity. Grade 80 black chain tempered to ISO 3077. Galvanized pull chain. Hardened 2-stage gears and hardened pinions supporting roller bearing shears. Manufactured to ISO 9002 Standards. Capacities available up to 4,000 lbs. -- contact dealer for details. Meets ASME B30.16 Standards.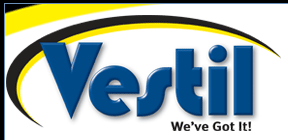 Most standard items by Vestil Manufacturing, are in stock and ready for immediate shipment.
Custom orders are our specialty and fabrication services are available on most items.
Call 800-757-1064 for pricing, availability and quantity discounts.
Click here to see more Chain Hoist!
Prices and Availability Subject to Change
MANUAL CHAIN HOIST
Product No.
Cap. (lbs.)
Lift
Headroom
Wt. (lbs.)
Price Ea.
Quantity
HHCH-1-10
1000
10'
11"
20

List Price:

$97.92


TODAY: $88.13

HHCH-1-15
1000
15'
11"
25

List Price:

$118.30


TODAY: $106.47

HHCH-1-20
1000
20'
11"
30

List Price:

$137.68


TODAY: $123.91