P1218
FOOT PUMP SCISSOR TABLE
Click image to enlarge
Perfect for efficient work station service.
Raises productivity and helps reduce worker fatigue.
Built tough and engineered for smooth and easy use. Safely handles loads up to 2000 lbs. The 1000 and 2000 lb. tables have two speed pumps for increased convenience (except SCTAB-400). Optional AC/DC operation. FOB Shipping Point.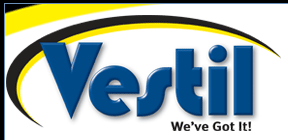 Most standard items by Vestil Manufacturing, are in stock and ready for immediate shipment.
Custom orders are our specialty and fabrication services are available on most items.
Call 800-757-1064 for pricing, availability and quantity discounts.
Click here to see more Scissor Lift!
Prices and Availability Subject to Change
FOOT PUMP SCISSOR TABLE
Product No.
Description
Cap. (lbs.)
Size
W x L
Raised
Height
Lowered
Height
Wt. (lbs.)
Price Ea.
Quantity
HSCTAB-400
Single Scissor
400
20 x 40"
32"
8"
138

List Price:

$432.24


TODAY: $389.02

HSCTAB-500
Single Scissor
500
20 x 33"
32"
8"
272

List Price:

$967.23


TODAY: $870.51

HSCTAB-750D
Double Scissor
750
20 x 40"
35"
7"
329

List Price:

$1248.94


TODAY: $1124.05

HSCTAB-800D
Double Scissor
800
20 x 35-1/2"
51"
13"
290

List Price:

$941.13


TODAY: $847.02

HSCTAB-1000
Single Scissor
1000
20 x 40"
32"
8"
262

List Price:

$1496.06


TODAY: $1346.45

HSCTAB-2000
Single Scissor
2000
20 x 40"
32"
8"
420

List Price:

$1644.10


TODAY: $1479.69