P1171
GROUND LIFT SCISSORS TABLE
Click image to enlarge
Utilize the scissors table without the expense and inconvenience of ramps or fork lifts.
Deck lowers to floor level requiring only one person using a standard pallet truck to utilize skids, pallets, baskets, etc.
Contact factory for accordion skirting other sizes. FOB Shipping Point.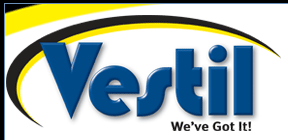 Most standard items by Vestil Manufacturing, are in stock and ready for immediate shipment.
Custom orders are our specialty and fabrication services are available on most items.
Call 800-757-1064 for pricing, availability and quantity discounts.
Click here to see more Scissor Lift!
Prices and Availability Subject to Change
GROUND LIFT SCISSORS TABLE
Product No.
Cap. (lbs.)
Platform
W x L
Overall
W x L x D (lowered)
Lowered
Height
Raised
Height
Power
Wt. (lbs.)
Price Ea.
Quantity
HEHLTG-4450-2-36
2000
44 x 51-1/2"
67 x 56 x 8-1/2"
1/2"
36"
3 Phase/460V
1573

List Price:

$5279.34


TODAY: $4751.41

HEHLTG-4450-4-36
4000
44 x 51-1/2"
67 x 56 x 8-1/2"
1/2"
36"
3 Phase/460V
1707

List Price:

$6294.27


TODAY: $5664.84

HEHLTG-5250-2-36
2000
52 x 51-1/2"
75 x 56 x 8-1/2"
1/2"
36"
3 Phase/460V
1717

List Price:

$5390.95


TODAY: $4851.85

HEHLTG-5250-4-36
4000
52 x 51-1/2"
75 x 56 x 8-1/2"
1/2"
36"
3 Phase/460V
1729

List Price:

$6513.89


TODAY: $5862.50

HEHLTG-4470-2-48
2000
44 x 73"
67 x 78 x 10"
1/2"
48"
3 Phase/460V
2216

List Price:

$5682.47


TODAY: $5114.22

HEHLTG-4470-4-48
4000
44 x 73"
67 x 78 x 10"
1/2"
48"
3 Phase/460V
2242

List Price:

$7611.60


TODAY: $6850.44

HEHLTG-5270-2-48
2000
52 x 73"
75 x 78 x 10"
1/2"
48"
3 Phase/460V
2322

List Price:

$5811.66


TODAY: $5230.49

HEHLTG-5270-4-48
4000
52 x 73"
75 x 78 x 10"
1/2"
48"
3 Phase/460V
2348

List Price:

$7753.45


TODAY: $6978.10
Note: Standard power is 460V, 3Phase- Contact dealer for other voltage options