P4091
POWER TRACTION DRIVE SYSTEM
Reduce work fatigue and injury with the Portable Traction Drive Option.
Allows a single operator to safely and ergonomically transport products.
This factory installed option is available on portable equipment including the Portable Scissor Table, Pallet Master/Pallet Servers, Tilt Master and High Rise Lift Truck. An alternative to costly fork trucks, the PTDS includes a combination throttle/direction butterfly style controller, an adjustable yoke and auto reverse emergency "belly" switch. Power pack is 42"W. FOB Shipping Point.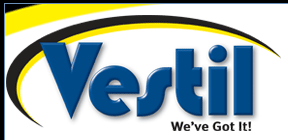 Most standard items by Vestil Manufacturing, are in stock and ready for immediate shipment.
Custom orders are our specialty and fabrication services are available on most items.
Call 800-757-1064 for pricing, availability and quantity discounts.
Click here to see more Scissor Lift!
Prices and Availability Subject to Change
PORTABLE SCISSOR LIFT TABLE OPTIONS
Product No.
Description
Wt. (lbs.)
Price Case 1 - 4
Price Case 5 - 8
Price Case 9+
Quantity
HPST-HC
Hand held pendant control on 8' coil cord
1
Not In Stock
HPST-AC
24V hand control w/ 115V 1 phase motor (no charge)
Not In Stock
HPST-AIR*
Factory air over oil (w/ foot treadle control (FRL Req'd)*) (no charge)
Not In Stock
HPST-FP
Manual foot pump action - Deduct $300.00
Not In Stock
HPST-PTDS
Power traction drive system
156
Not In Stock
HBC
Bench top style batter charger
8

List Price:

$16.76


TODAY: $15.08

List Price:

$15.19


TODAY: $13.67

List Price:

$13.89


TODAY: $12.50

HBCI
Batter charge indicator
1
Not In Stock
*Filter Regulator -- lubricator required to operate (void warranty w/o this)