P2058
MANUAL PALLET PROBE
Take strapping equipment to the pallet load.
Increases productivity--40" foldable arm.
A quick and simple answer to a long time dilemma. Simply transport unit to your loaded pallet, extend arm and run strapping to end clip. After strapping is secure roll cart into pallet along center stringer, the strapping arm will then protrude out the other end allowing the operator to pull the strapping up and over pallet. Unit accepts polypropylene strapping. FOB Shipping Point.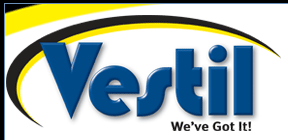 Most standard items by Vestil Manufacturing, are in stock and ready for immediate shipment.
Custom orders are our specialty and fabrication services are available on most items.
Call 800-757-1064 for pricing, availability and quantity discounts.
Prices and Availability Subject to Change
MANUAL PALLET PROBE
Product No.
Arm Length
Tray Size W x D
Strapping Material
Strapping IT Accepts
Wt. (lbs.)
Price Ea.
Quantity
HSTRAP-P2
40"
19 x 5.75"
24" max. dia.
Polypropylene
110

List Price:

$567.11


TODAY: $510.40
Thank you! Your request
has been submitted.
FREE SHIPPING
Thank you! Your request
has been submitted.
FREE SHIPPING