P1344
DELUXE FLOOR TAPE APPLICATOR
Click image to enlarge
Accurately and securely apply working tape to floor.
Easily use this applicator for floor marking tape.
Applicator head adjusts to apply tape in circular directions. Rear stabilizer adjusts right and left to allow for exact working to walls and pallet racks. Holds tape rolls with a 3" core and widths from 1" to 4-1/2" maximum. Measures 16"W. x 23"L. x 35"H. FOB Shipping Point.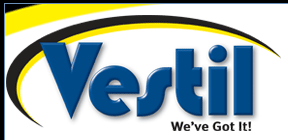 Most standard items by Vestil Manufacturing, are in stock and ready for immediate shipment.
Custom orders are our specialty and fabrication services are available on most items.
Call 800-757-1064 for pricing, availability and quantity discounts.
Prices and Availability Subject to Change
DELUXE FLOOR TAPE APPLICATOR
Product No.
Overall W x L x H
Wt. (lbs.)
Price Ea.
Quantity
HTPA-20
16 x 30 x 35"
21

List Price:

$255.12


TODAY: $229.61
Thank you! Your request
has been submitted.
FREE SHIPPING
Thank you! Your request
has been submitted.
FREE SHIPPING