P19804
VESTIL PIPE GRABS
Click image to enlarge Vestil Pipe Grab
Designed for lifting pipe, steel with overhead lifting device.
Automatic operation allows for easy use by anyone. Loads must be centered and guided during lifting operations. Heavy-duty steel construction with painted finish. Also available for lifting cast iron.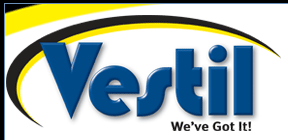 Most standard items by Vestil Manufacturing, are in stock and ready for immediate shipment.
Custom orders are our specialty and fabrication services are available on most items.
Call 800-757-1064 for pricing, availability and quantity discounts.
Click here to see more Warehouse Equipment!
Prices and Availability Subject to Change
HEAVY-DUTY STEEL PIPE GRABS
Product No.
Working Load
Limit (lbs.)
Pipe O.D.
Wt. (lbs.)
Price Ea.
Quantity
HPG-S-045
450
3.5" - 4"
22

List Price:

$270.56


TODAY: $243.50

HPG-S-060
600
4.5" - 4.8"
21

List Price:

$291.54


TODAY: $262.39

HPG-S-100
1000
5.5" - 7.0"
26

List Price:

$354.48


TODAY: $319.03

HPG-S-140
1400
8.63" - 9.05"
40

List Price:

$389.82


TODAY: $350.84

HPG-S-200
2000
10.75" - 11.10"
117

List Price:

$639.39


TODAY: $575.45